Introducing One Earth, the home for high-quality research that breaks down barriers and encourages collaboration in environmental change and sustainability science.
A new journal from Cell Press, One Earth publishes research across the spectrum of natural, social, and applied sciences, with a particular interest in integrated, transdisciplinary studies. The papers we publish will provide insight into the drivers and scales of environmental change, identify risks and implications for society, and develop transformative sustainable solutions.

We will unite communities and stimulate the cross-pollination of ideas with a platform that fosters dialogue and facilitates debate. We will give the research we publish unparalleled reach and visibility to ensure that topics of socio-environmental importance have maximum impact.

There's only one planet we call home. There's only One Earth. Submit your paper today.
One Earth at AGU 2018

Do you recognize the mounting pressures on our planet and share our goal of understanding rates and scales of environmental change and identifying sustainable solutions?

Do you believe there is a need for co-design and execution of transdisciplinary research?

Do you have ideas on how scientific publications can help?

Then we want to hear from you!

Have a coffee with us and meet our Editor-in-Chief at booth #938 at AGU 2018.
Tuesday, December 11
3:00 – 4:00 p.m.
Wednesday, December 12
3:00 – 4:00 p.m.
Editor-in-Chief

Lewis Collins

Lewis is a graduate of the British Antarctic Survey, Cardiff University, and the University of East Anglia and joins Cell Press after 5 years at Nature Research where he established and led the Earth editorial team at Nature Communications. In his role, he handled and curated original research, reviews, and commentary from across the full spectrum of Earth and environmental science. As the launch Editor-in-Chief of One Earth, Lewis hopes this ambitious new journal can unite the natural and social science communities in a joint effort to understand the complexities of environmental change and help identify solutions toward a sustainable future.
One Earth fosters depth and breadth of insights into:

•
Environmental change
Drivers, mechanisms, and long-term context.

•
Earth systems
A thorough understanding of the planetary boundaries, thresholds, and tipping points.

•
Transformative solutions
An integrated approach toward a sustainable future.

One Earth publishes ground-breaking research across the spectrum of natural, social, and applied sciences, unites communities and stimulates the cross-pollination of ideas with:

| | |
| --- | --- |
| • | The commissioning of papers, opinion, and perspectives from across academia, industry, and policy. |

| | |
| --- | --- |
| • | A dedicated in-house editorial team, supported by an editorial board with links to centers of environmental change and sustainability. |

| | |
| --- | --- |
| • | Active engagement in the community with dedicated outreach and support at conferences, symposia, and interactive LabLink sessions, organized by scientists in conjunction with Cell Press editors. |

One Earth maximizes the reach, visibility, and impact of topics of socio-environmental importance with an integrated approach that includes:

| | |
| --- | --- |
| • | Translating science into action through the "Future Earth" context box. |

| | |
| --- | --- |
| • | Unparalleled dissemination through online platforms—Cell.com and ScienceDirect—and other Cell Press distribution channels such as video abstracts and podcasts. |

| | |
| --- | --- |
| • | A dedicated outreach team that works to make sure that the high-impact research we publish is read, used, and talked about. |
| | | |
| --- | --- | --- |
| | | |
Copyright © 2018 Elsevier B.V.. All rights reserved. | Elsevier Privacy Policy
Elsevier B.V. Registered Office: Radarweg 29, 1043 NX Amsterdam, The Netherlands. Reg. No. 33158992 – Netherlands. VAT No. NL 005033019B01.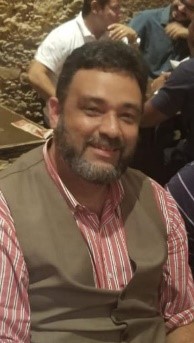 Professor Associado D-3 da Universidade Federal Rural do Rio de Janeiro, Líder do Grupo de Pesquisa do CNPq Núcleo de Estudos Economia Regional, Território, Agricultura e Meio Ambiente do Paraíba do Sul – NEERTAM / UFRRJ. Professor desde de 2022 Programa de Pós-graduação stricto sensu, Ciência, Tecnologia e Inovação em Agropecuária (PPGCTIA) no Brasil (UFRRJ) . Está lotado no Departamento de de Desenvolvimento, Agricultura e Sociedade – Instituto de Ciências Humanas e Sociais (DDAS – ICHS / UFRRJ). Atuou como Chefe de Departamento do Departamento de Ciências Econômicas Exatas do ITR no período de setembro de 2011 a maio de 2014. Em 2015 participou de Curso de Formação e Treinamento sobre System of Envaironmental-Economic Accounting (SEEA) promovido pelas Nações Unidas , CEPAL GIZ . O curso capacitou o professor na metodologia de Sistema de Contas Ambientais. Leciona as disciplinas de Economia do Meio Ambiente e Economia do Setor Público. Graduado em Ciências Econômicas pela Universidade Federal do Rio de Janeiro (2000), mestrado em Programa de Planejamento Energético pela Universidade Federal do Rio de Janeiro (2002) e doutorado em Planejamento Energético pela Universidade Federal do Rio de Janeiro (2010). Durante dez anos realizou pesquisas na Coordenação dos Programas de Pós Graduação em Engenharia (COPPE-UFRJ). Atualmente realiza pesquisa na Universidade Federal Rural do Rio de Janeiro. Tem experiência na área de Economia do Meio Ambiente, com ênfase em Economia dos Recursos Naturais, Economia Regional e Urbana e Avalição e Valoração Econômica de Projetos, atuando principalmente nos seguintes temas: Políticas Públicas, Saneamento, Gestão de Resíduos Sólidos Urbanos e Conservação de Energia." Web of Science ResearcherID K-4698-2014